Well, here are some basic questions to ask yourself to help narrow down what you're looking for and help to find that perfect location.
1. What's your budget?
If you haven't established a budget, you should check out our recent post about where to start when planning a wedding. We've got all kinds of reasons and resources for how to best go about establishing a budget, but this will help you rule out quite a few of the venues if you know the range you want to spend.
2. What's your style?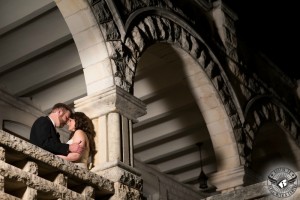 Are you looking for a down home country wedding, outdoors, indoors, glam, shabby chic, hotel with all the trimmings? Think about what jumps into your head when you start talking to people about your wedding. What are you imagining? If you have a general idea, this will help you determine a group of venues based on their amenities (outdoor, indoor, near water, ballroom, etc).
3. How many guests are you hoping will attend?
Venues can support a range of guests and this may help you identify the best venue suited for you. If you're looking to have a small ceremony with 30 guests then you'll want a smaller venue so you don't have all the empty space that you're not using while a larger event with 200+ might have trouble fitting all indoors at a medium sized venue. Keep in mind that you'll want a rain plan for all the guests as well just in case!
4. What's the food situation?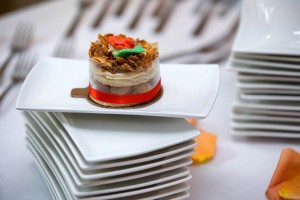 This may depend on your budget, but some venues offer food as part of their service and you must go with their catering. This is great for planning because it means that the catering, bar, rentals and venue all are very experienced at working together and there are fewer details and variables to consider. It's also more expensive. Choosing a venue that allows you to bring in your own caterer allows you to shop around for food (which is generally the first or second most expensive thing in a wedding).
5. Are they available for your date?
This is one more reason that the date you choose and the venue go hand in hand. Unless you're booking for 2 years away, chances are some of the dates at your venue are already booked and you'll need to check with them to find a date that works for both of you if you find the venue of your dreams.

Now – get out there and start looking!

Okay, so you're ready to start looking at venues. How exciting! But how do you narrow down from all the hundreds (or maybe thousands) of wedding venues in the Austin and surrounding areas?