"How do we let guests know where they're sitting?"
"We love the look of escort cards, but don't want to assign seats, is that possible?"
Sound familiar? 
We understand. We get asked ALL THE TIME by our couples about how they should do their seating assignments. I mean, let's face it, by the time you are thinking about the seating assignments, it's late in the game, and almost everything else is planned. This task can sound time-consuming!
We're going to break down a few things to think about when choosing your seating options, and then cover some best practices on how to knock it out of the park.
What are the options for seating assignments? 
Here are the four most common ways to do guest seating:
Assigned tables & assigned seats

Assigned tables (guests choose their seats)

Reserved Tables for honored guests (head table/family table/etc)

All open seating OR Sweetheart table + all open seating
Assigned tables & assigned seats
If you would like to assign specific seats, generally, you have a display indicating what table each guest is seated at so they don't need to inspect all the tables to find their name. 
The assigned table board can be anything from escort cards to an alphabetized list of names with their table number right next to it. Here are a few of our favorites:
Why do assigned seats? 
Sometimes this is a personal preference, but it can also help with logistics if you're doing a plated dinner. With multiple entree options, having seat assignments in advance can help with the plating process to make sure that each guest gets what they ordered in the fastest way possible by having their information, seat assignment and selection all provided to the catering in advance and confirmed with their escort card (and an indicator on that card of their meal selection). 
Assigned tables (guests choose their seats)
This is our most common suggestion. This allows you to customize seating arrangements, but not go into the granular of selecting each seat and indicating that to the guest. This helps us identify the location of common needs such as high chairs, booster seats, and specialty meals because we will know the table at which they are seated. It also helps ensure that family units get to sit together, and larger groups aren't searching for the right place to sit at the end of the cocktail hour.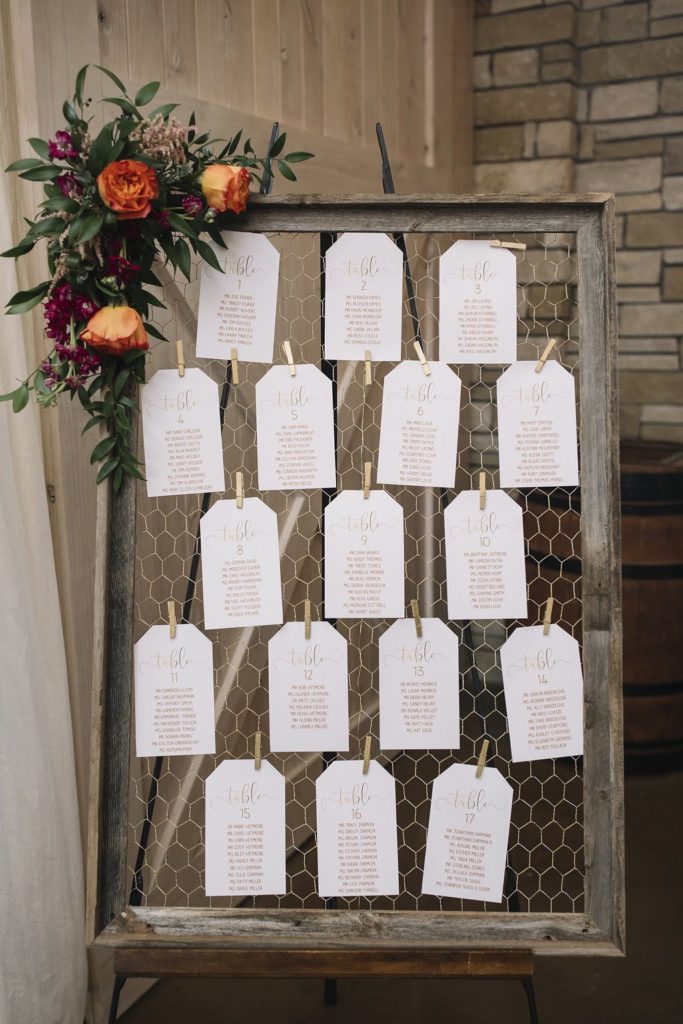 Reserved tables for honored guests (head table/family tables/etc)
This one is also a common suggestion! Since family/wedding party are usually taking pictures during the cocktail hour – and are sometimes included in the grand entrance, they can be the last guests to enter the reception space. Without any reserved seating, they can be left with the leftovers (which is never the ideal for Mom and Dad).
Generally, with mostly open tables, there is a head table for the wedding party and a couple of reserved tables for the immediate family on each side so that Mom has a place to sit with her friends and loved ones.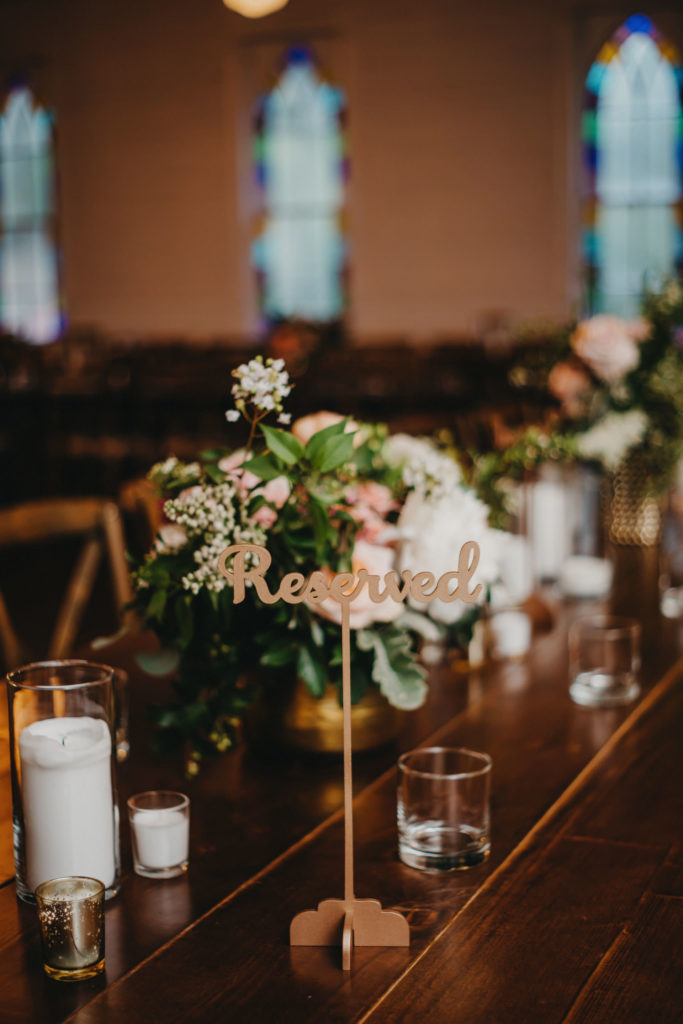 All open seating OR Sweetheart table + all open seating
Open seating style works best for cocktail style events or "come and go" events. These tend to be less formal, have food that is handheld (as opposed to requiring a fork and knife) and allows guests to mingle instead of having all the guests seated at one time. There are positives and negatives to this style of seating. 
If you do have a point where everyone is seated at the same time, you may run into complaints from immediate family of not being able to sit together, or Aunt Suzie who hasn't seen all her sisters together in 20 years doesn't have the ability to sit with them and wants to know why there isn't an open table for them at the end of the seating period. 
The positives are that you can generally seat less than the total count with cocktail style, or come and go events and the weddings/events feel less structured than other full-seating styles. With this, we like to keep in mind that if anything that you are serving does need silverware, it should be at the station instead of the seats, as the seats tend to be used by more than one person. If you choose to have silverware at the tables, be sure to have backups to take care of any guests who need a new set.
In the end, you should go with the seating plan that fits the best with your culture and level of formality. As for how to tell your guests where to sit – well, the sky is the limit on that one, but feel free to check out our Pinterest to get started.