Alexandra + Mollie
South Congress Hotel, Austin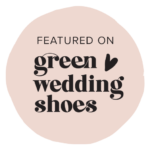 What was unique about the theme?
They chose a completely black and white theme with an electric spice. We LOVED bringing their design to life with them on the wedding day!
Favorite thing about the design?
My favorite piece was absolutely the unique and delicate touches from the lamps doubling as centerpieces to the orchid at each place setting.
What was the vibe for the night?
The whole night was dedicated to having a FUN and WOW experience for them and their guests. From the cold sparks setting off (as a surprise to their guests) at their first kiss to the drag queen interruption to the absolutely PACKED dance floor the whole night.
What was something unexpected that happened?
Gosh, it's hard to just pick one thing! First – it was raining, which ended up being gorgeous and perfect. The moody atmosphere set off their electric theme perfectly.
What package they chose:
Alexandra & Mollie selected wedding day management for their service so we assisted early on to make sure their timeline, recommendations and planning was headed in the right direction, provided a full portal for them to keep planning in the meantime and then we assisted with bringing it all together at the end, including a decor plan and rain plan execution to make sure that we had everything in order to run a gorgeous event and flip from ceremony to reception.
Vendors