Have you always had a dream to get married at your family home or vacation home? It sounds perfect! If you are considering utilizing a residence as your wedding venue, look no further for tips on how to make your day incredible! It is important to understand that anywhere you want to get married can become a wedding venue — but the proper planning can really elevate the space from acceptable for a wedding to downright amazing!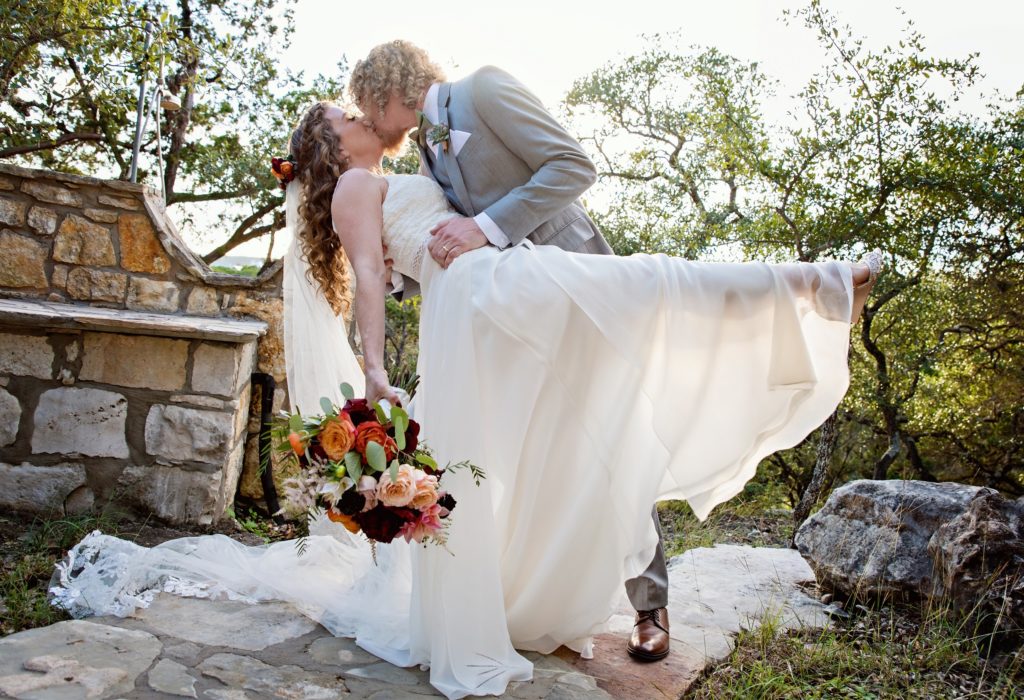 Seating and tables
While some venues offer tables and chairs as part of the rental, it's unlikely that you'll have matching tables and chairs for your entire guest count at your home (that's okay, we have solutions for that). 
Once you have your guest count established, your planner or coordinator can help you decide how many tables and chairs will be needed. If your ceremony area is not in the same space as the dining area, you may choose to double up on the chairs in order to avoid "flipping" all of the chairs from the ceremony to dining areas. In this scenario, you might save a little bit on the amount of staff that will be needed throughout the event. All of the tables can be set and ready to go before the ceremony, instead of chairs and tables being set in front of your guests while they are enjoying a bite and a sip. 
Space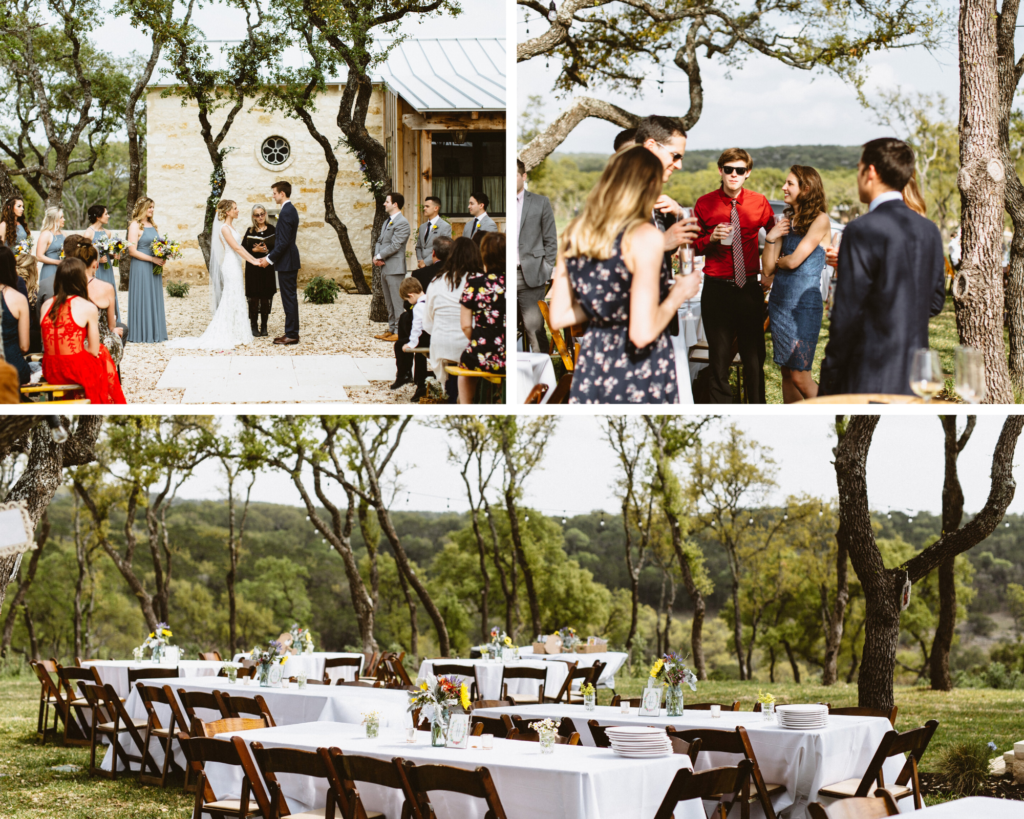 Is there enough room at your private venue to provide a separate designated area for cocktail hour, so the aforementioned chair "flip" does not occur in front of your guests? You may not mind if your guests see the action happening – not everyone does – but many couples prefer a very relaxed atmosphere for their guests and want to keep that part under wraps. Your planner and/or other vendors may require a floorplan of your space (or very likely, a walkthrough of the space so they can sketch out a floor plan and do their own calculations). This will allow them to make recommendations to help utilize the space most efficiently. Your planner will recommend vendors for you that they know will crush any challenge presented to them with ease, and provide you and your guests a seamless experience, from catering to flowers to decor!
Restrooms 
Restrooms will be used often during your event, so be sure to think about where these are located. Are they easy to access in the home from where the ceremony/cocktail/reception will be held? Are they connected to bedrooms, and will you or your host mind heavy traffic in those areas? Keep in mind that there are other alternatives, such as luxury portable washroom trailers! You might be surprised by the interiors of portable bathrooms that you can rent for your wedding (at least there are several vendors that offer this service here in Austin!). Inside some portable washroom trailers, you have options – such as air conditioning, multiple stalls, fragrances, and an attendant nearby to maintain cleanliness in the washroom throughout the event. When deciding to host your wedding at a home with limited restrooms (or simply want to direct traffic most efficiently), these are a great addition to think about. Choosing to offer this type of service would help your guests keep the inside of your (or host's) home tidy, and easily flow between each area without inconvenience.
Nighttime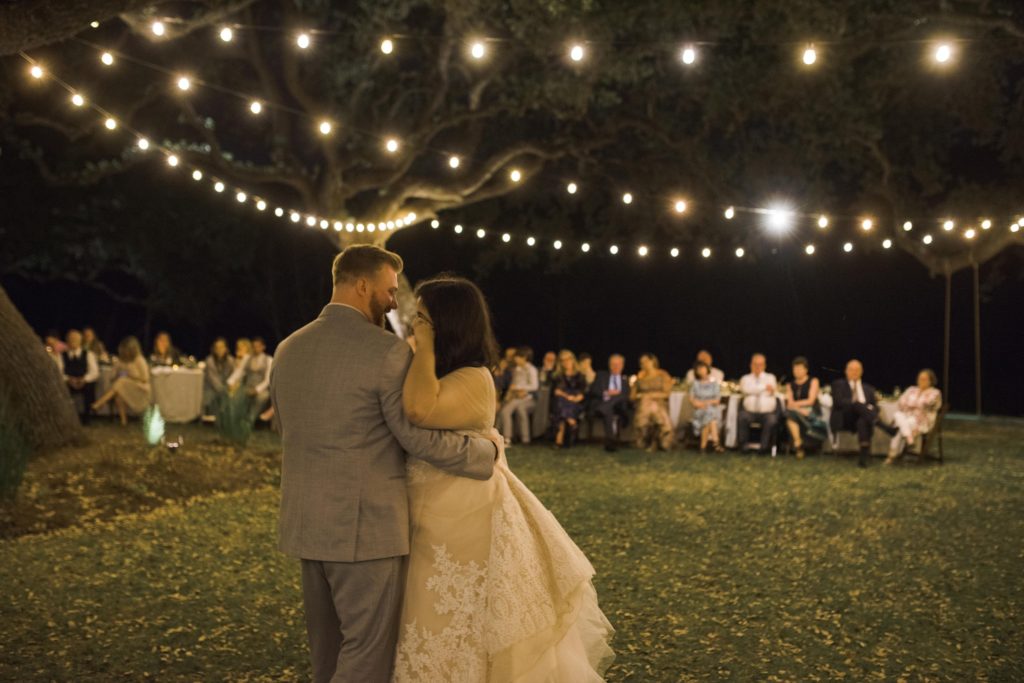 A nighttime reception under the stars always makes us swoon! However, please take a moment to review the terrain outside before deciding that you will have dinner and dancing there. A mix of alcohol, stilettos and soft or bumpy ground can wreak havoc on ankles, not to mention it could make your tables and chairs uneven. Another nighttime concern is how much lighting you need to ensure that everyone can see their plates as well as their table-mates. Here are a few things to ask yourself: 
Where are the pathways, and are they well-lit? 

Is the dinner service area well lit, both where your catering will prep food and where your guests will get their food if you are having a buffet. 

What is the pathway to the parking or bathroom, is it flat and even? Well lit? 
If you are planning on buying string lights, for example, it's a good idea to make a plan for who will install/hang them, and when. After reviewing the options, you may want to consider supplementing additional lighting from your DJ or band to add to the fun! 
Electricity needs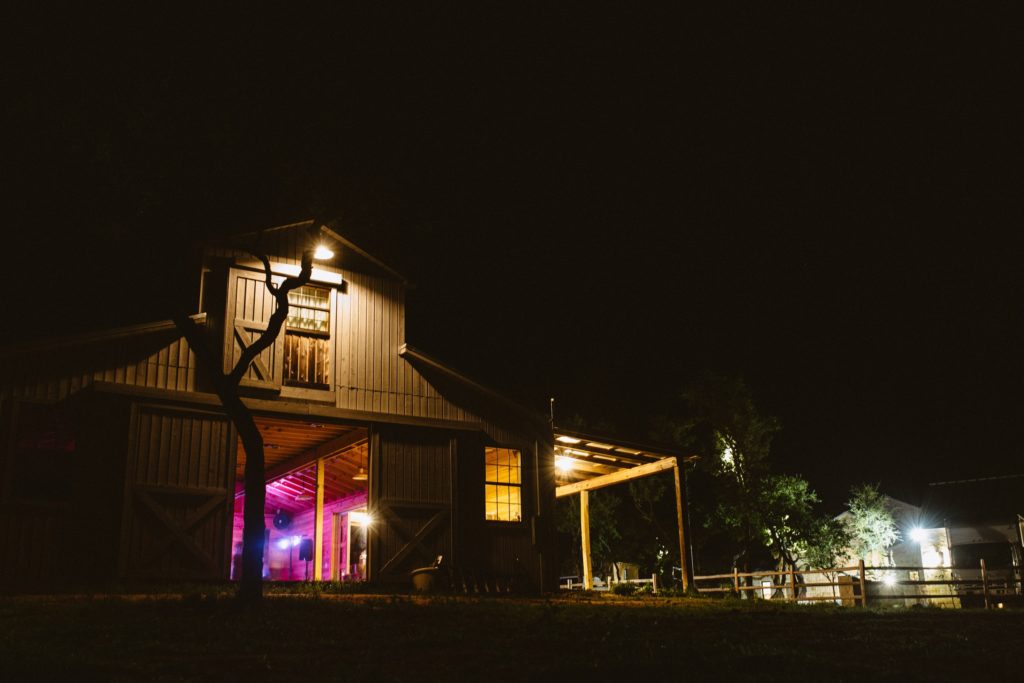 We recommend to look for and inspect all of the outlets inside and outside, and have a back up plan for additional outlets. We plan for the following when we are doing a review for a private residence wedding:
Where will the DJ plug in, will they need an extension cord? 

What kind of lighting is needed and will the couple need additional support to achieve the amount of wattage required?

What are the circuits in your space – how will we ensure that we don't overload the breaker? 
All in all, when you host a large event or gathering at a private venue or home, there are many safety and logistical factors to consider – and it is good to keep in mind that your wedding budget will likely need some flexibility in order to turn a home into a wedding venue.  Of course, we recommend a wedding planner that has the expertise and experience to catch any red flags, so you can relax and enjoy the most important thing: your special day (and night!)
Check out our contribution on this very topic on this article published on Redfin!