If cake isn't your favorite thing, there's no reason you have to have one at your wedding. Weddings are shifting towards a more personal approach, rather than having a specific item because it's tradition. This means that alternatives to long-standing traditional must-haves are popping up all over the place. Here are a few of my favorites.
Dessert Bar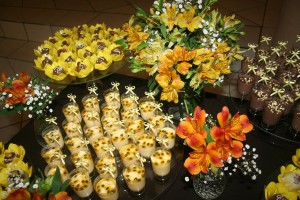 A dessert bar has something for all tastes. From cookies and candies to cake pops and so much more, anything goes on a dessert bar. They're beautifully put together by professionals, or can be DIY if you're on a budget.
Dessert bars are a great way to accommodate guests with specific allergies because you can have many different options with signs such as "gluten free" or "egg free" depending on your guests' needs.
Small Cakes Galore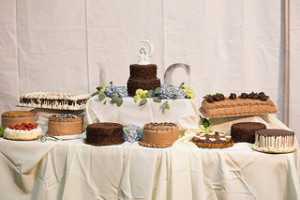 Rather than doing a large bride's cake and a separate groom's cake, open up your options with several smaller cakes from a local baker. Your guests get to choose from a variety of flavors and you'll save lots because the crafting and transportation of smaller cakes is much easier than a traditional tiered cake.
[clear]
Pies, Custards, and Bundts, Oh My
Embrace the charm of the South and include pecan or apple pie, lemon meringue pie or cute miniature Bundt cakes for your guests. Everyone will love the variety of flavors and textures and dig right in!
Take-Home Options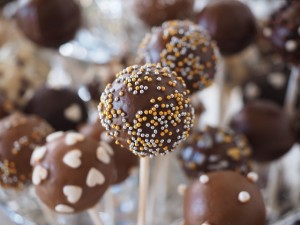 Want to make your giveaways and your desserts the same thing? Great! A dessert bar is a great way to do this – just add small mason jars or tiny boxes for your guests to pack at their leisure and take home. They'll love it! Candy bars are another great hit, along with cake pops (wrapped), crafted candies and so much more. The options are endless! With this option, be sure to order a bit extra so your guests can partake at your wedding and there's enough left for them to pack their takeaway boxes.
Winter Delight – S'mores Bar
You don't have to have a roaring fire to have a great s'mores bar (and then you don't have to worry about burn ban). Have your caterer provide some Sterno (chafing dish fuel) to light and keep on the table so your guests can toast their marshmallows to their delight.
What are your favorite treats to eat?