Before you send out your wedding invitations, you might be sending out Save the Dates. If you are, what needs to be on your wedding website by the time those go out?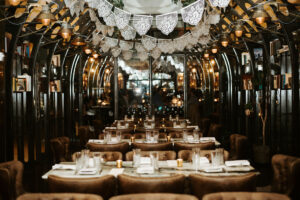 Kirsten Holliday Photography
Keep it simple.
When you send out your Save the Dates, you won't have all of your wedding details lined up yet. That's ok! (Note: If you are having RSVPs tracked through your website, make sure you have this function turned off for now.)
Here's what you'll need:
Your names and personal story.




How did you meet? When was your first date? What's your proposal story?

Engagement photos! Show them off!

Basic information. Date, time, and location for the ceremony and reception.
Some bonus additions:
Hotel and transportation details to come! You don't need this ironed out yet, but letting your guests know it's on your radar can help circumvent a lot of unnecessary questions.

Wedding party introductions. Who are your VIPs?

Information for any additional events that are not on wedding day. (These can be hidden pages, visible only to those invited to these events.) This can include your Rehearsal dinner, day-after brunch, etc. Remember, some of your guests may make their travel plans based on your Save the Dates instead of your Invitation.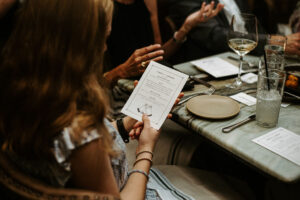 Kirsten Holliday Photography
Any other information can be included before you send out your formal invitations so don't stress out over the more detailed information at this point in your planning process. 
Curious to see what you should have on your website when your invitations go out? See our blog What to include on your wedding website, before sending your invitations here.