You may not know this about Bride's Best Friend, but we are big into self care over here! We love getting to know our clients, and we meet and work with many different types of personalities. Sometimes we work with couples that, while excited to get married, really prefer to NOT be the center of attention all night long. Working with our clients to craft their timeline to make it just what they need it to be is an extremely important step for everyone to be comfortable! We put these next few suggestions together with the introvert in mind: 
Create a list of traditions you want to participate in and the ones you're "blah" about
This is where we start. Once we figure out the items you're excited about, we can work together to lessen the emotional drain of those (more on that below) and then we can either nix the ones you're "blah" about or create ways to make them less of a focus on you. 
Example – So you're not super excited about a bouquet or garter toss, but don't want to skip them entirely. We have had couples decide to hand these items directly to an engaged couple instead of making it a big show OR shift the tradition and hand the bouquet to the couple that wins the anniversary dance instead of a single lady 😉 
Do a first look
I know this one can be a controversial one, but I highly recommend a first look if you are prone to anxiety or are introverted. There are multiple reasons why, but the main one is: your partner generally has a calming effect on you, and if you're restricted from your main calming resource, that isn't going to help your anxiety throughout the day! By allowing you to get your moments alone with your partner, it'll help you be less stressed about walking down the aisle because you've already seen them. 
The first look will also allow more flexibility in your photography timeline since you're able to do some of the photos before the ceremony. Granted the light will be different then, but it will help cut down on some of the pressure to grab every possible photo after the ceremony.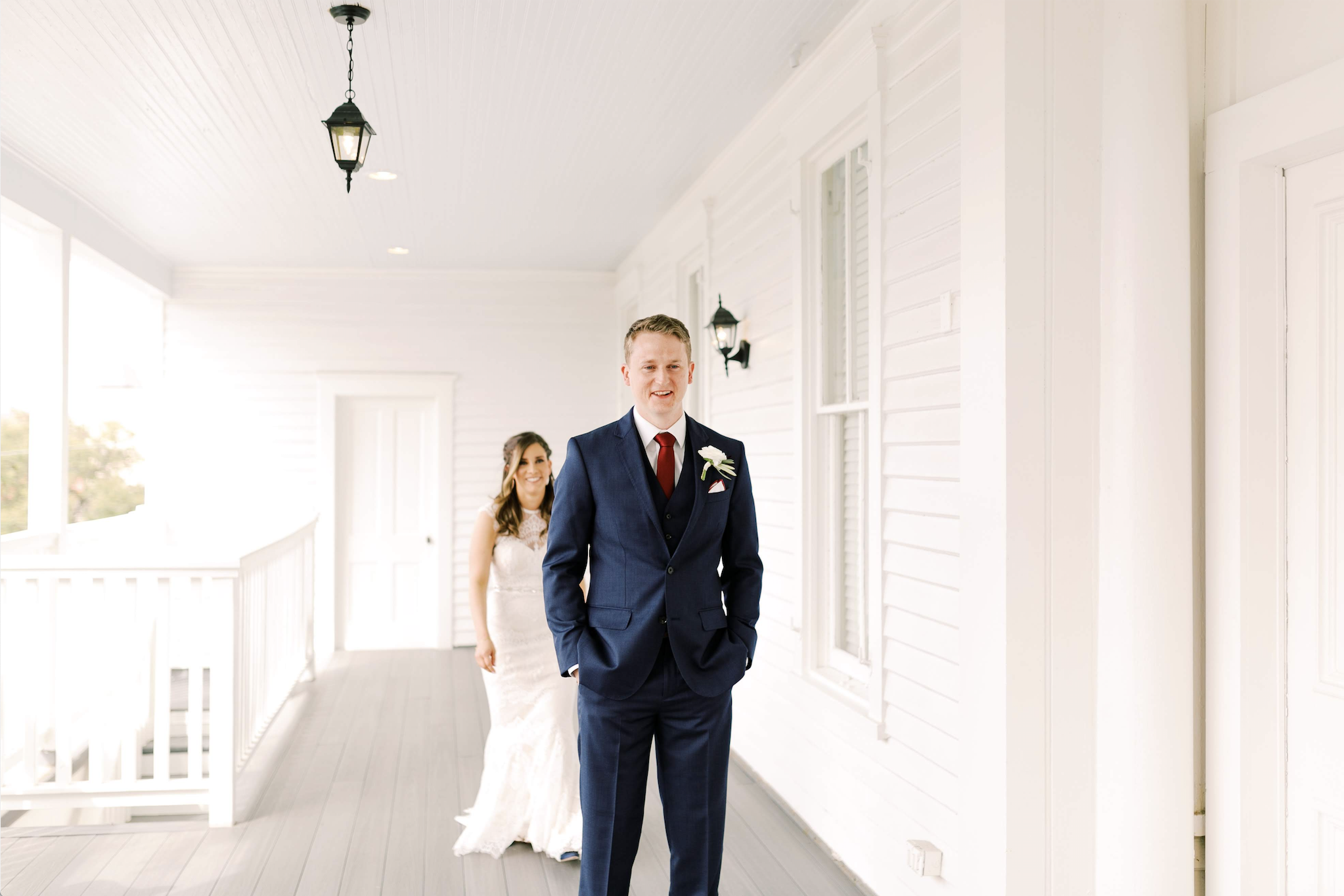 Kim Heath Photography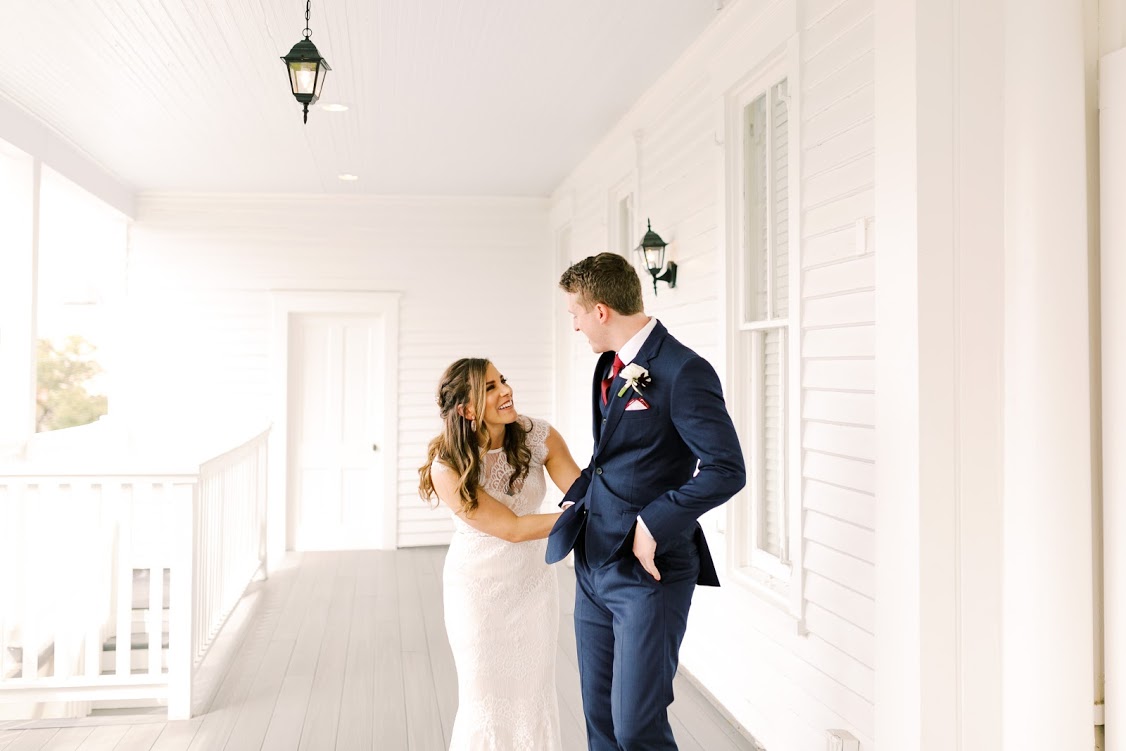 Build in "recharge time"
If being in the limelight makes your skin crawl, we can build in "recharge time" between being the center of attention. 
Here are just a few ways to build in time to recharge your batteries:
Have a private first dinner.

Remember how your partner helps calm you down? Having a private dinner can really help reduce the pressure of being the star of the show and make sure you get to have a moment together to truly just enjoy everything.

Build in breaks between activities

. Let's have a couple of songs between your toasts and first dance. This will give you time to hug your mom, run to the bathroom without having to go straight from one thing to another. 

Limit interactions before the wedding.

If you're getting ready at the venue, put strict rules on who can be in the room with you. That may mean that your maid of honor is your bestie bouncer who asks anyone who isn't in the bridal party or immediate family to please wait for the ceremony to see you since it's important. That will help reduce the sheer amount of people and needs that are put on your shoulders prior to the ceremony.

Add in a "no photo" time frame before the ceremony.

I love this one for all couples actually. First look or no, build in 20-30 minutes or so before the ceremony where there's NOTHING expected of you. Have your closest friends with you and just focus on how you're about to get married. This will help you walk into the ceremony feeling refreshed and that you weren't rushed from one place to another to get it all done.
Reduce emotional drain 
For those traditions that are important to you but daunting, let's see if we can't reduce the emotional drain for them!
"We want to incorporate toasts, but I hate people looking at me". No worries! Let's keep the list short and then have you sit down for the toast. We'll lose the photos where we get your expressions along with the toaster, but it will remove the limelight from you and allow you to hear what they're saying instead of feeling anxious about standing in front of everyone.

"I really want a first dance, but can't imagine being on the dance floor for that long." First – TAKE LESSONS. This will drastically improve your confidence and you'll feel like you know what you're doing and there is so much to be said for that. Beyond that, shorten your song! There's no reason you have to dance to the full 6 minutes of "

That song you love so much

" just because you like the beat. Have your DJ fade out at a certain point or arrange that you can give them "the look" and they'll fade it out when you feel like you're done. I would recommend keeping at least 60 – 90 seconds of the song as it's difficult to get good photos otherwise.
There's so much more we can do to help construct a wedding timeline that helps you both stay comfortable and incorporate the pieces that you love and nix the ones you're not so crazy about. Be sure to let your planner or coordinator know when you are having anxiety regarding your wedding day, we can usually help give you a little peace of mind!