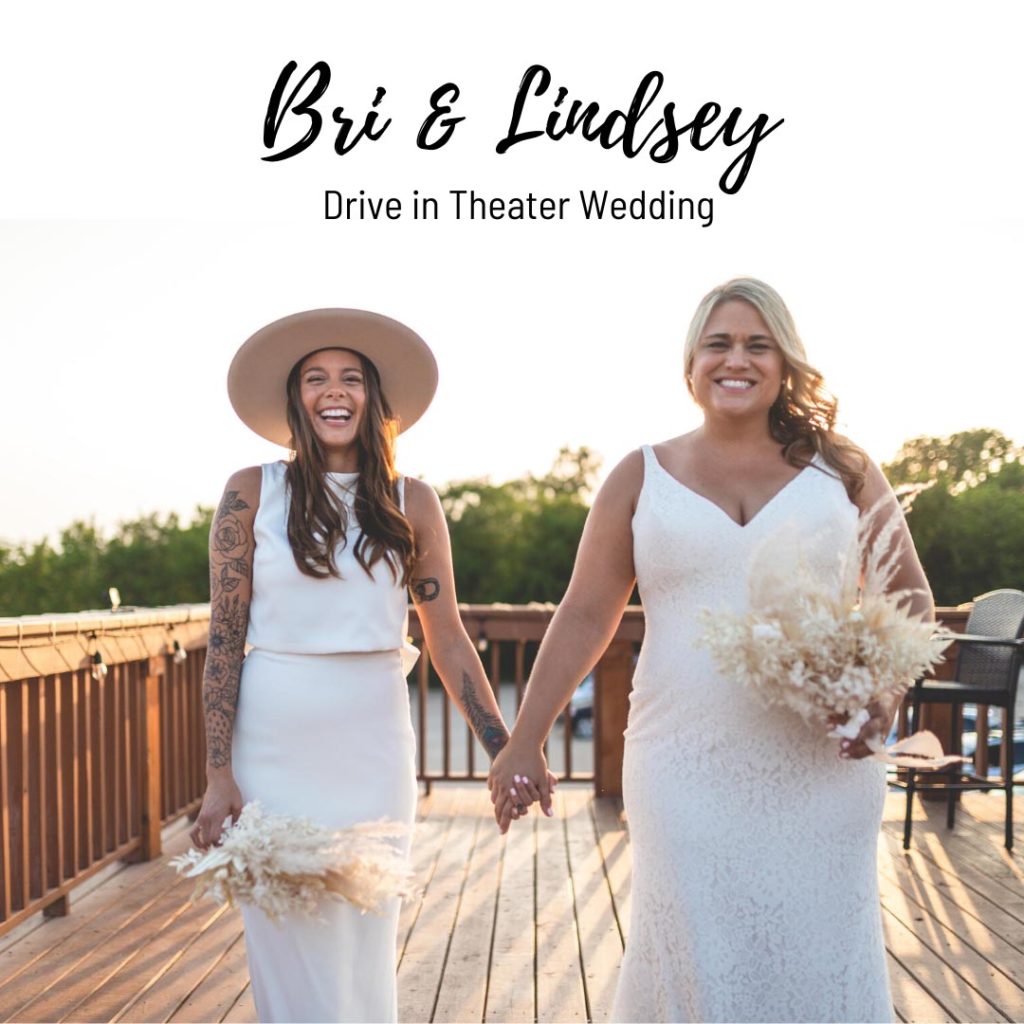 Bri & Lindsey were supposed to get married on April 10th, 2020 at a hotel in Austin. With the Coronavirus pandemic looming, we watched as the restrictions became more and more restricted – down to 10 or fewer people gathering together. We knew we would have to make some hard decisions about the wedding. As they worked through postponing to a new date, there were date conflicts with VIPs (either their officiant or best friends couldn't attend!), so they held off for a minute to decide what to do. In the mix, Bride's Best Friend (hey – that's us) came up with the idea to get married at a drive in theater! Since everyone would be in their cars, we could still have everyone watch but keep the guest count to 10 or fewer! We started making arrangements and then the shelter in place went into effect! Fast forward about a month, and I get a call from Lindsey telling me that they found out that Doc's Drive in Theatre had special permission from a judge to be an essential business because they essentially do curbside food – and off we went!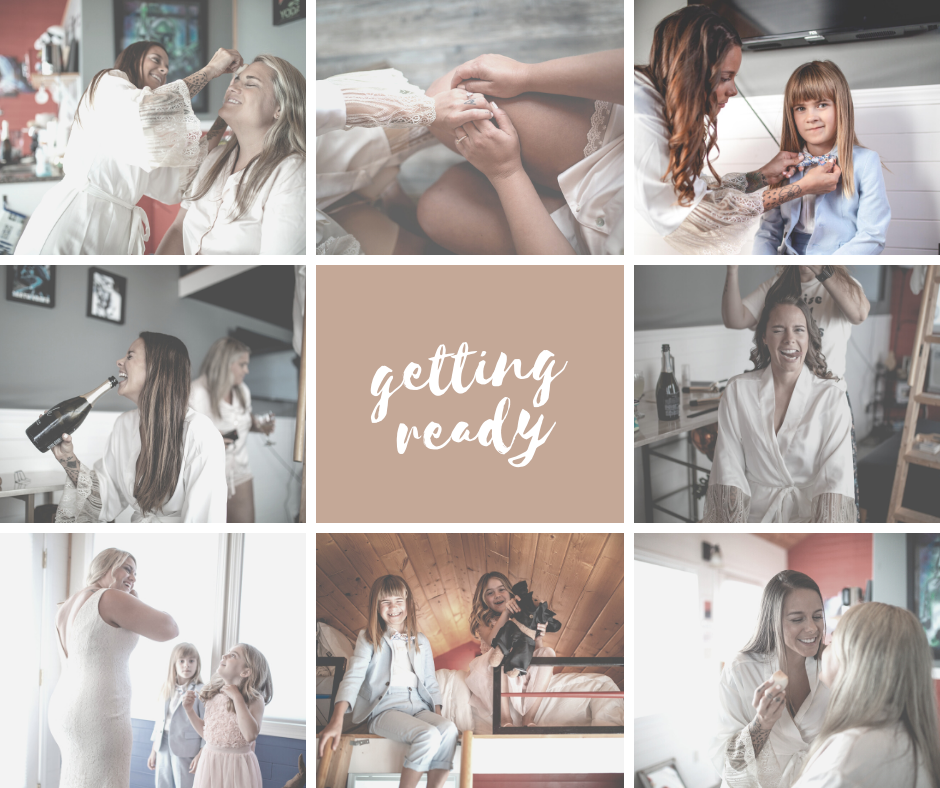 Doc's Drive In Theatre offers three tiny homes (movie themed, of course) on site and Bri & Lindsey were able to get ready in the Harry Potter and Star Wars tiny homes. Together with Lindsey's daughters and Bri's mom (don't worry – they all quarantined together), they made it a family affair to get ready for the wedding. They went into separate to put on their dresses so they didn't have an accidental first look!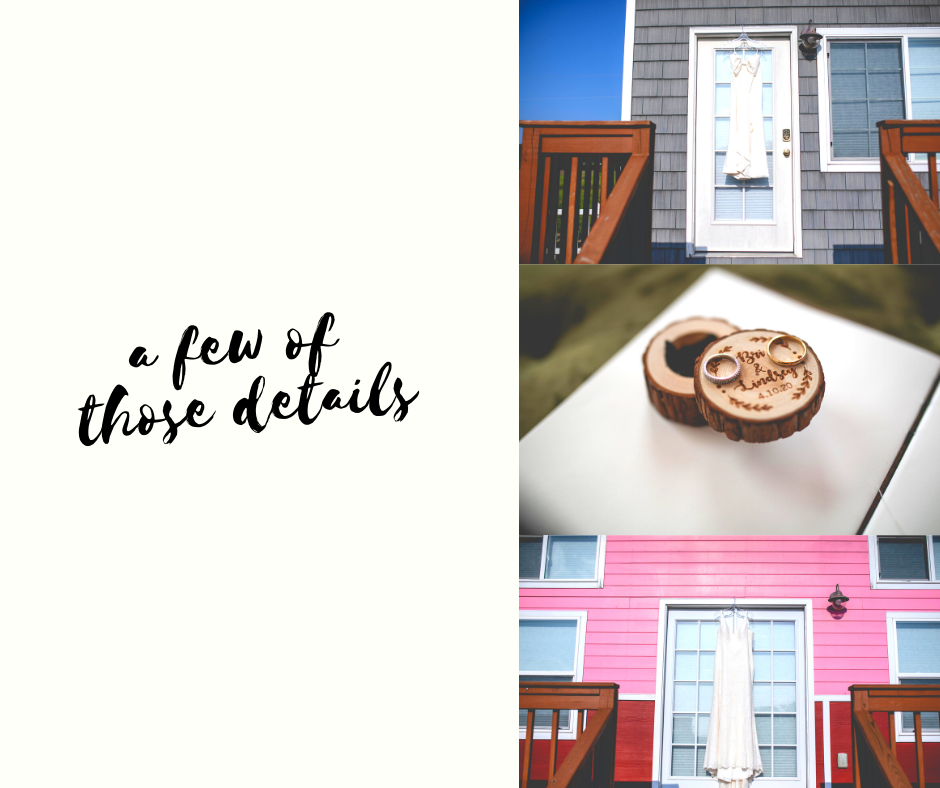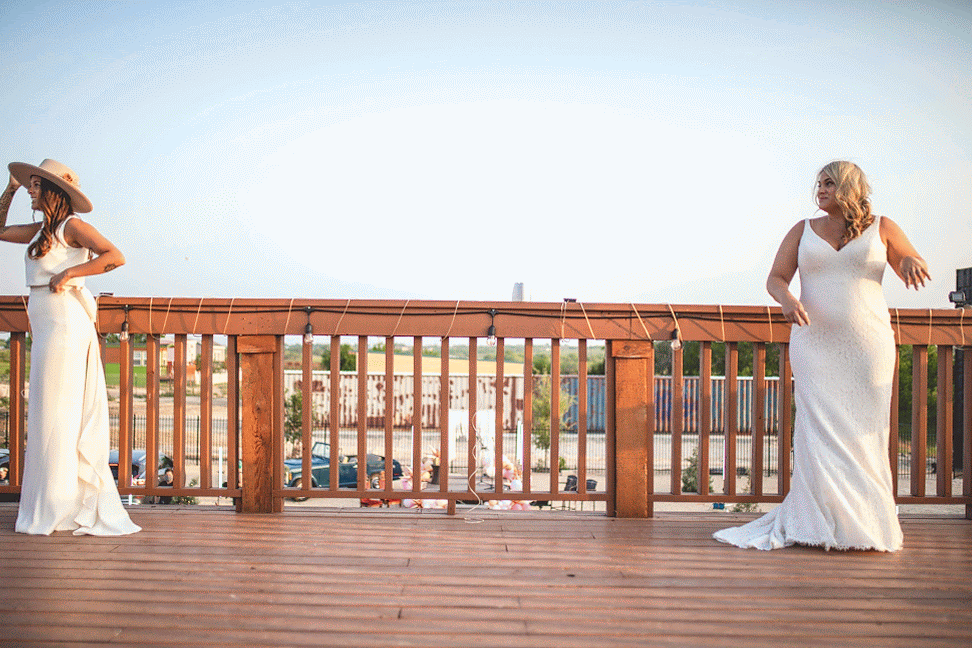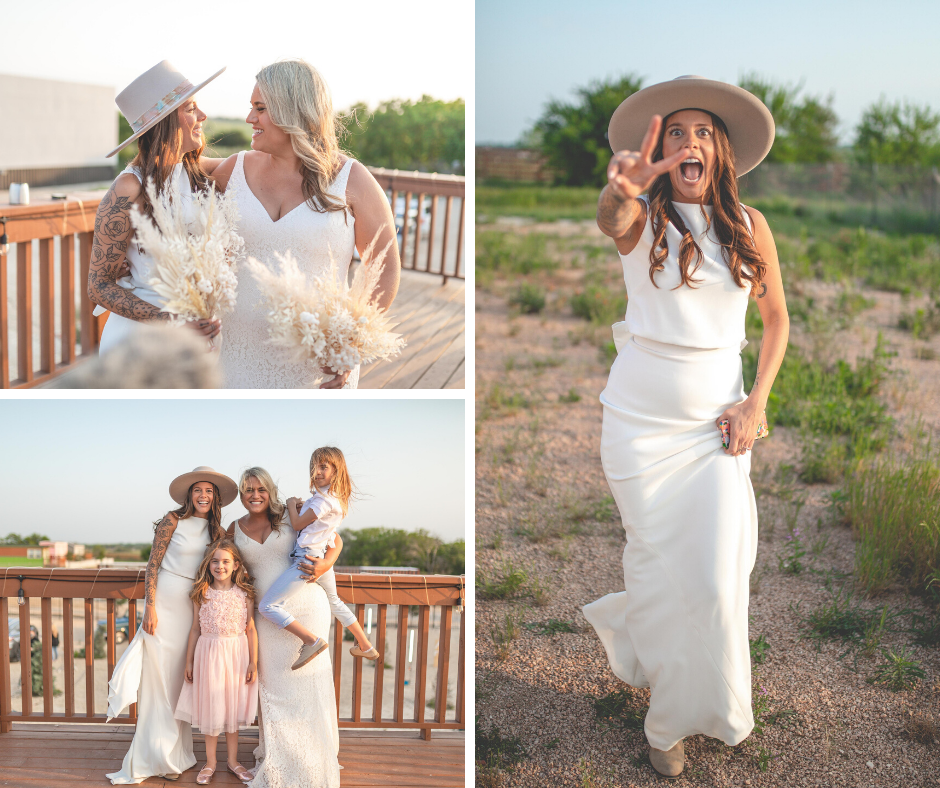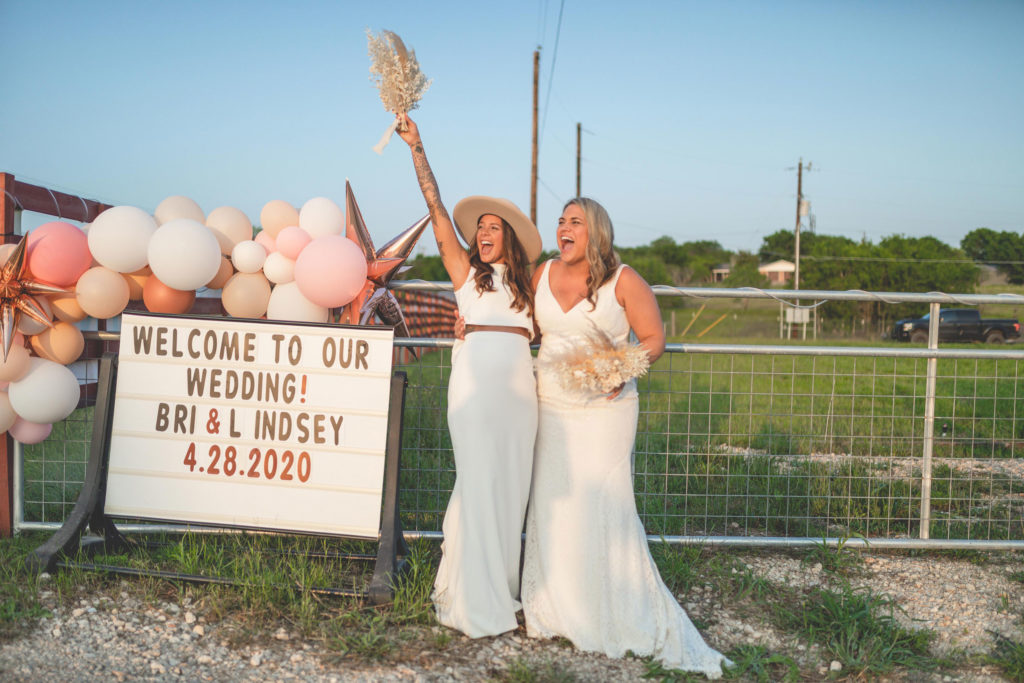 As guests arrived, their IDs were checked (we had passed champagne after all) and they were directed where to park. There were 2 screens, so we had the ability to park 45 cars on each side of the central ceremony area.
Once the sun set, we were ready to go! In order to view the ceremony on the screens, it has to be dark, so we had special lighting from our video and photo teams to make sure we could see the action! Then we broadcasted the ceremony to the 2 screens and even live-streamed it to those guests who couldn't make it out.
During the ceremony, Lindsey (who was a Christian singer until she came out in 2009) wrote a song for Bri and performed it in front of all of their guests. Bri wrote vows to Lindsey's twin daughters which brought tears to all of our eyes.
After the ceremony, everyone toasted in celebration, including a heartfelt toast from their best friends.
They had their first dance as wives and then were joined by Lindsey's daughters in a family dance before lighting up a few sparklers for their own mini-send off in their vintage Jeepster!
The guests were able to stay behind to watch Airplane on the big screen.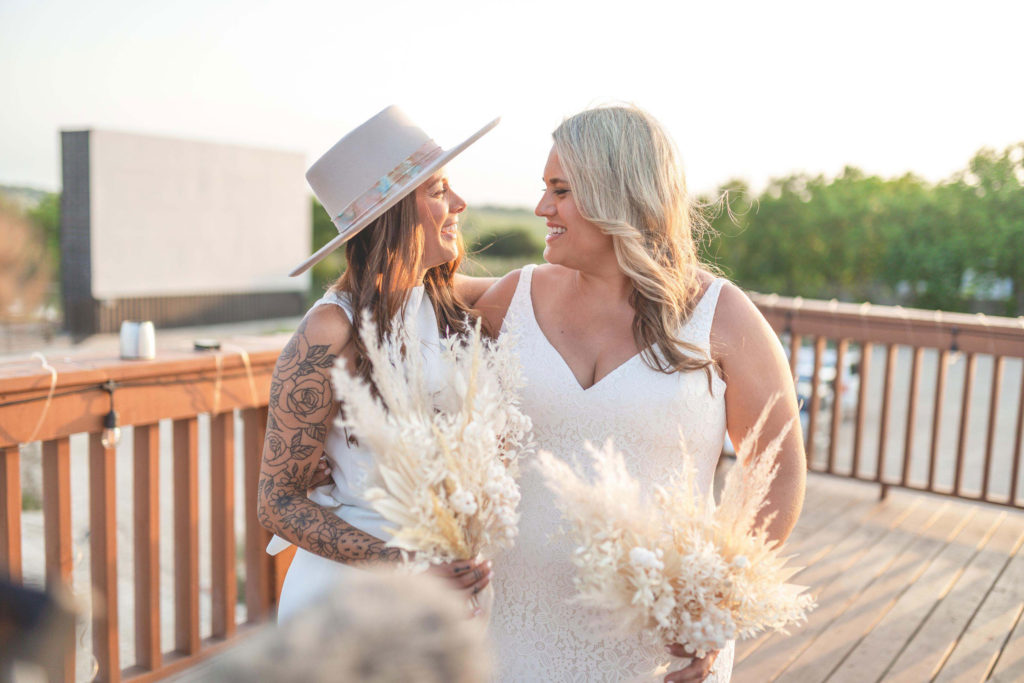 Our Vendor Team
Wedding Planner: Cassie Crudo, Bride's Best Friend  @bbfaustin
Venue: Doc's Drive in Theatre @docsdriveintheatre
Video: David Wells @go_dwells
Photo: Greg Fulks, Fulks Visions @fulksvision
Officiant: Jen Hatmaker @jenhatmaker
Bridal bouquets: Remi + Gold @remiandgold
Vintage Car: Madre @madrerents
Love Sign: D&B Creations @dbcreationsaustin
Arch: Party at the Moontower @moontowerrentals
Balloon Installations: The Balloon Collective @theballooncollective 
#LeavertonPartyof5  #PopUpPandemicWedding
As seen on: