Heather + Joe
Prospect House, Dripping Springs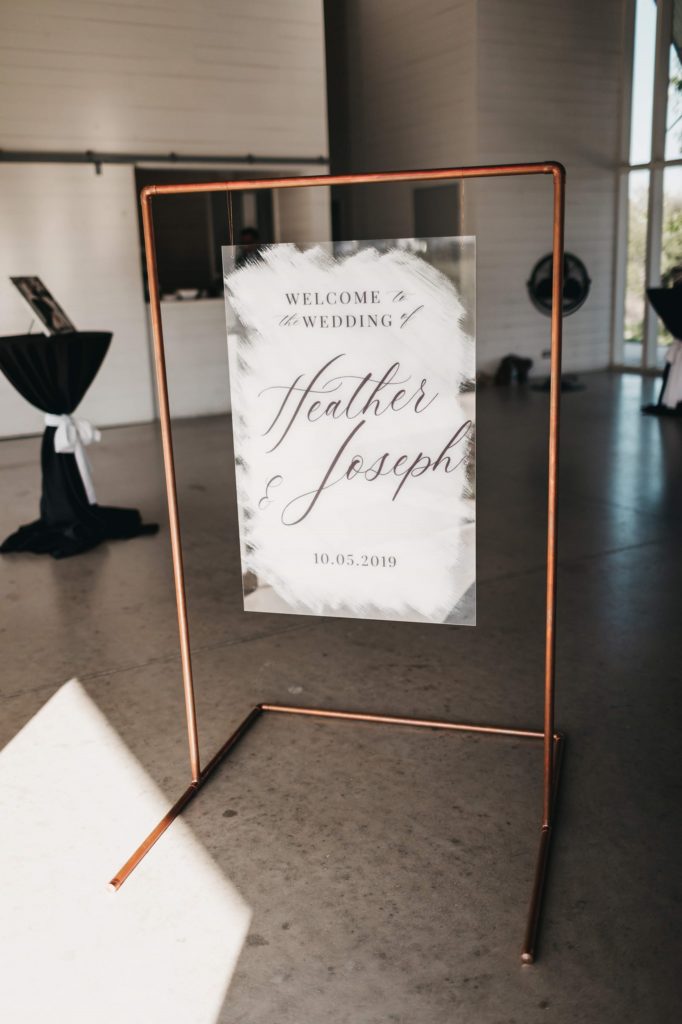 Heather & Joe's design was intriguing from the beginning. With black elegance, we worked together to create a black, white and gold theme that fit their black tie guests to a tee. We thoroughly enjoyed tying in the darker colors throughout the design and experinece for a beautiful, one of a kind wedding day.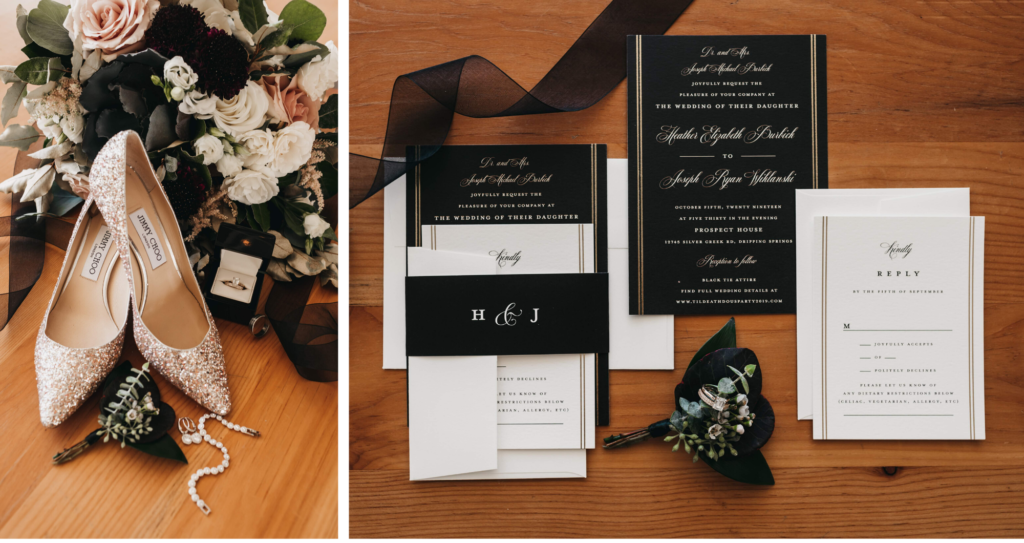 Throughout the space, we prioritized contrast above all in the design creating a captivating look and experience! From architectural centerpieces from stesm in black vases to the acrylic table numbers, we worked with Heather and Joe on every piece to make sure it was a true representation of them!
On the table number, we included a full menu for their family-style meal on the back and a full explanation of their traditional Polish Vodka toast on the front so all the guests knew what to expect (even the non-Polish ones). Their cuisine was from a true Polish caterer, Apolonia Catering and each piece was hand selected from their culture and childhoods.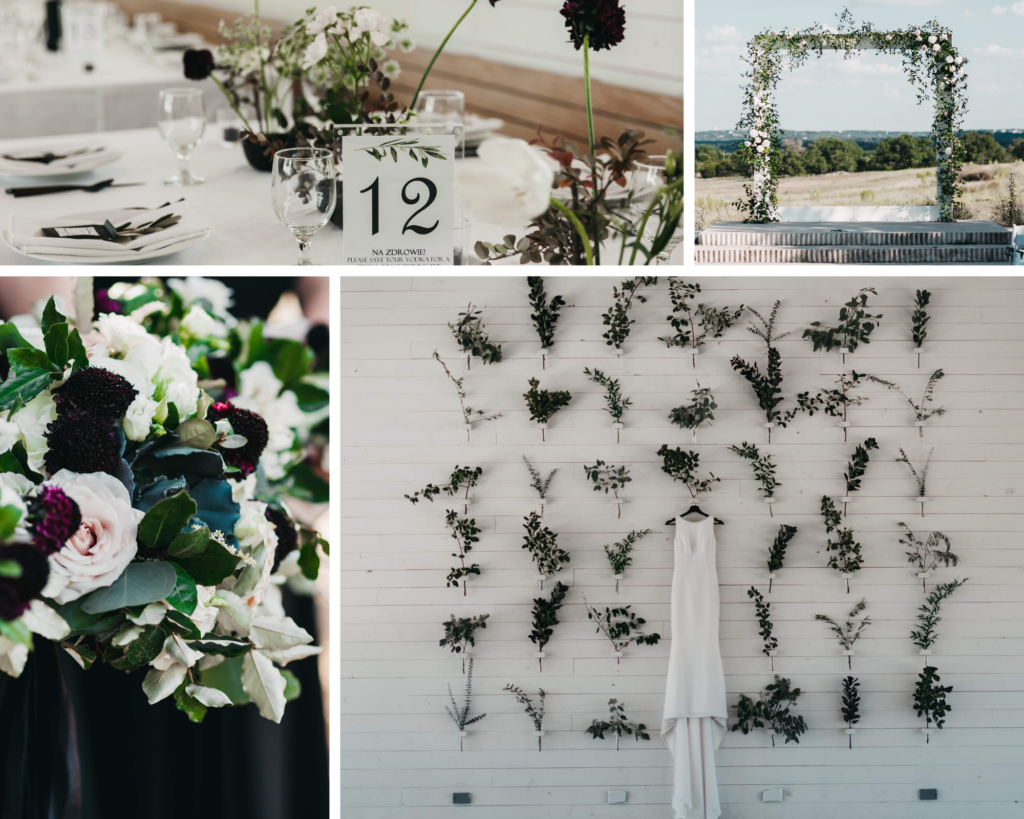 Stems used beautiful crawling greenery to frame the bride and groom's places at the head table and utilized black vases for the bridesmaids vases creating a truly unique effect!
Their centerpieces were easy to move to make sure there was ample space for the family style feast about to come!
The dessert table featured a crafted display of Nothing Bundt Cakes with Stem's styling in a full clear setup from Bride's best Friend.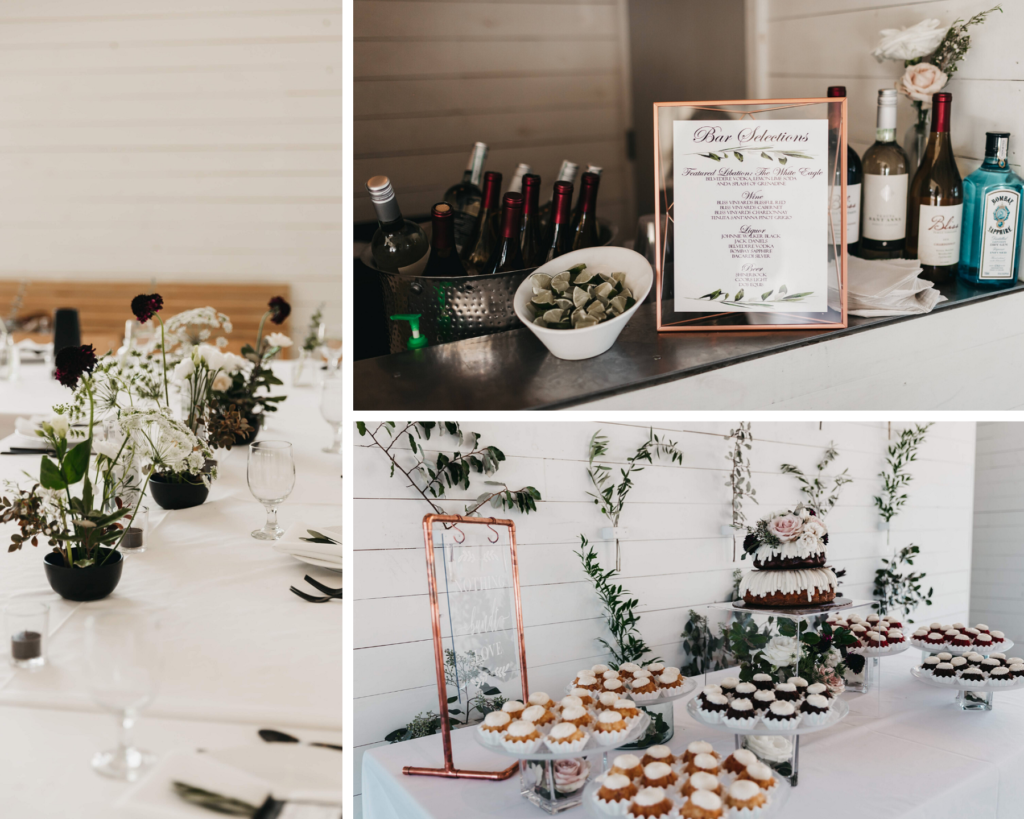 We love a groom's party with a sense of humor! Joe got these custom fanny packs for the guys and they wore them all day (until it was showtime of course!)
Heather opted for beautiful robes for the ladies and black dresses for them that they're sure to wear again!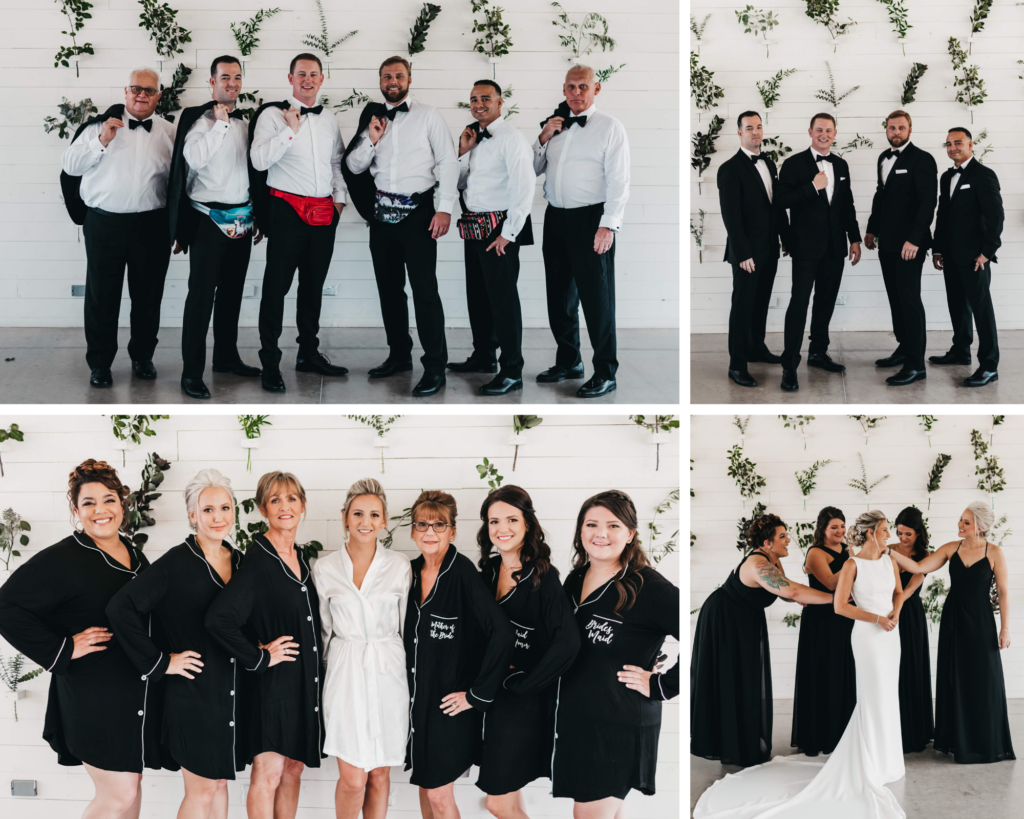 Prospect House's iconic square framed their ceremony beautifully.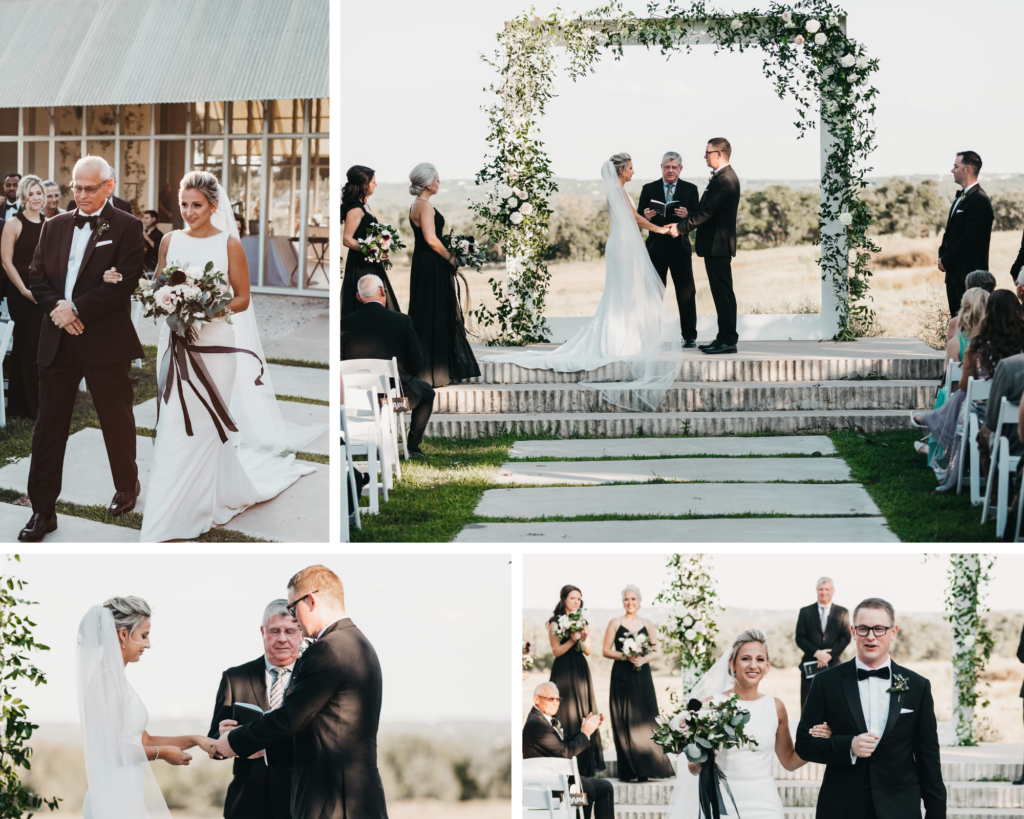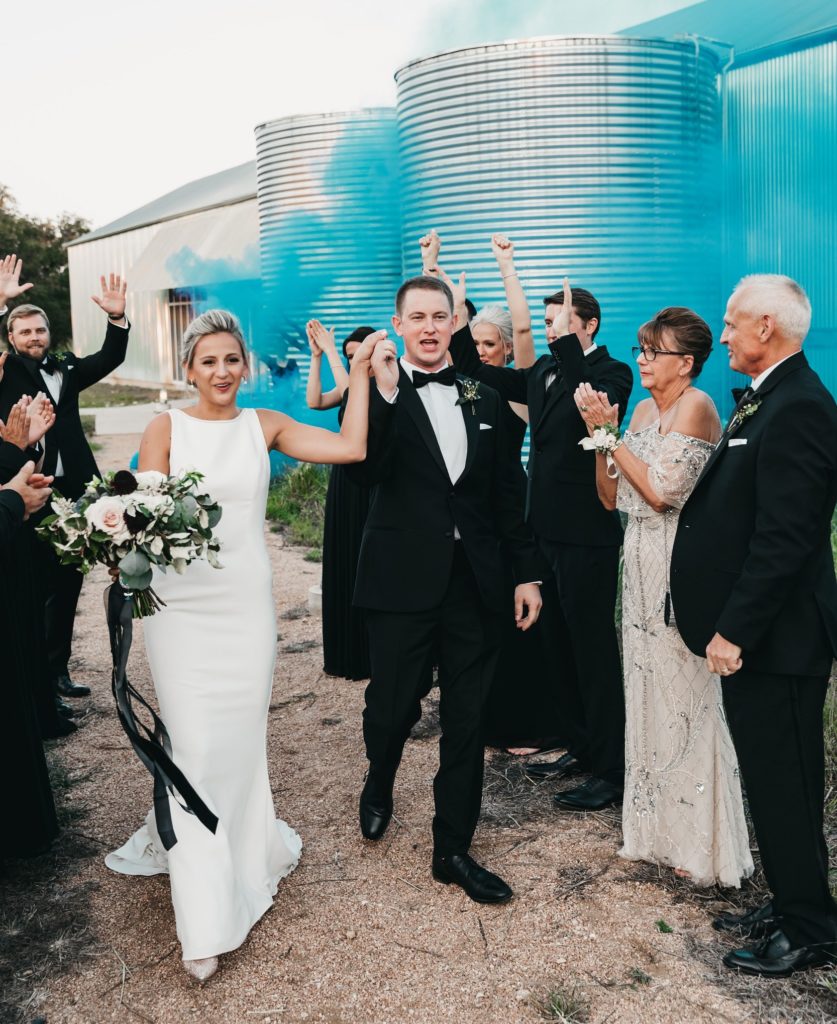 From first dances to cake cutting, Heather & Joe's wedding was an absolute dream! The band, The Austin Nines, kept the dance floor going all night to celebrate with Heather & Joe!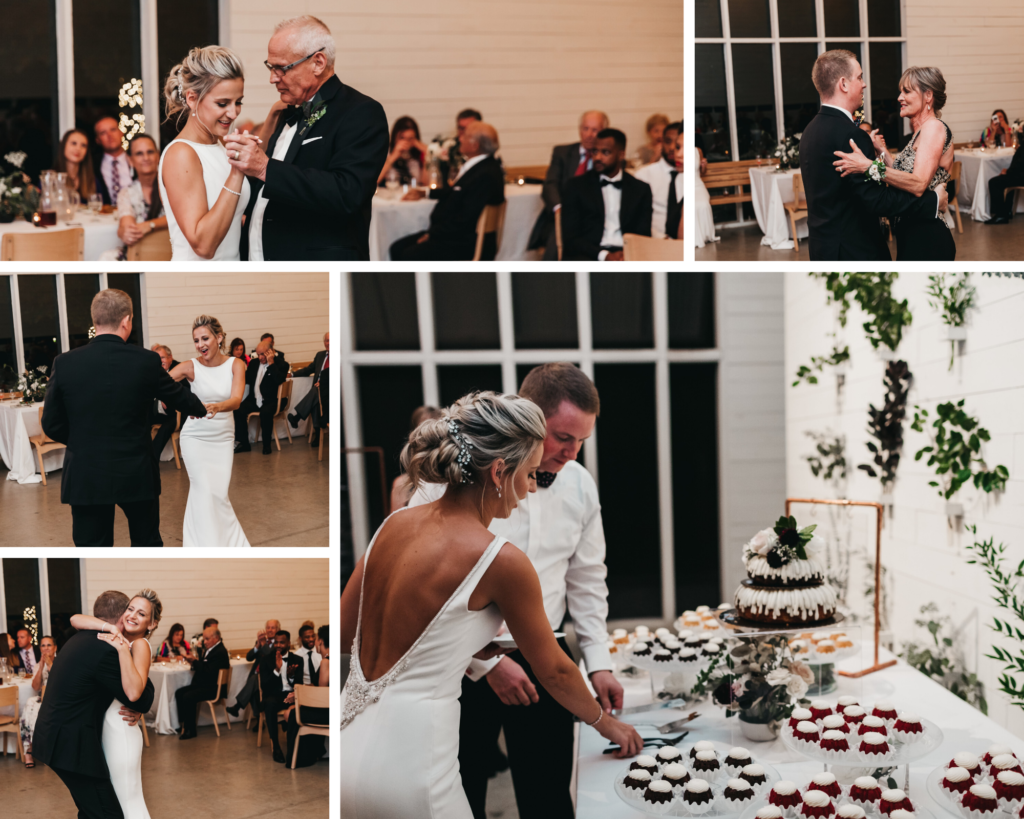 Vendors
Wedding Planner: Bride's Best Friend @bbfaustin
Venue: Prospect House @prospecthousetx
Catering: Apolonia Catering @apoloniacatering
Service / Bar: DNA Events @dnaeventsaustin
Ceremony Musician: Terra Vista Strings @terravistastrings
Band: The Austin Nines@austinnines
Photographer: Regalia Photography @regaliaphotography
Cake/Desserts: Nothing Bundt Cakes @nothingbundtcakes
Videographer: Vida Films @vidafilmproductions
Transportation (B&G): Cynthia's Limousine #cynthiaslimo
Transportation (Guests): Transportation Consultants @transportationconsultants
Officiant: Short and Sweet Weddings @shortandsweetweddings
Florist: Stems @stemsofatx
Hair / Makeup: Marissa Warren @marisawarrenartistry
Dress Care: Rebecca Skelton