Alcohol tends to be the main focus at a wedding, and we're all for a good party but you should absolutely include a mocktail at your wedding bar.
It's all about the guest experience.
Most couples pay a lot of attention to the guest experience as they go through planning their wedding. Asking questions like – Will your guests have fun? Do they have any allergies? Do you need to provide transportation? Etc. Yet, how often do the questions "Who can't drink alcohol?" and "Do we have fun non-alcoholic beverages?" get asked, which can leave out some of the guests that you may not even realize need attention!
While there are many reasons why some of your guests may not want to participate in drinking alcohol, having an inclusive and fun dry-bar menu can really make a difference in their experience at your wedding.
Even if you think you have no sober guests, you may run into:
Guests that are pregnant and not sharing that detail yet,

Guests looking to slow down their alcohol intake, but still have a drink in their hand

Guests who are on medications or have health concerns that have advised them not to drink (even if it's temporary)

Guests looking for a little less alcohol in their drinks – if you remove alcohol from a margarita, you just have sweet and sour, but if you add a small alcohol to a Blueberry Cardamom Smash, you have a great weaker drink for those that would prefer something more tame!
We don't expect that you will know the nuances of every single one of your guest's relationship with alcohol, and that's one of the huge perks of having an amazing adult mocktail that's an elevated experience that is much more inclusive than the water station (although you should have that too).
It doesn't need to be expensive
Planning for fun mocktails doesn't necessarily mean spending lots of extra money. Work with your bar service vendor to offer non-alcoholic versions of your signature cocktails, or find recipes for mocktails that use the same ingredients! Not only is this good for your budget, but it also allows your sober guests to not feel bored with the same water or soda options.
There are so many options
From making dry versions of your usual cocktails to custom curated mocktails along with all the non-alcoholic beer, champagne, and wine options available it's easy to find something for everyone.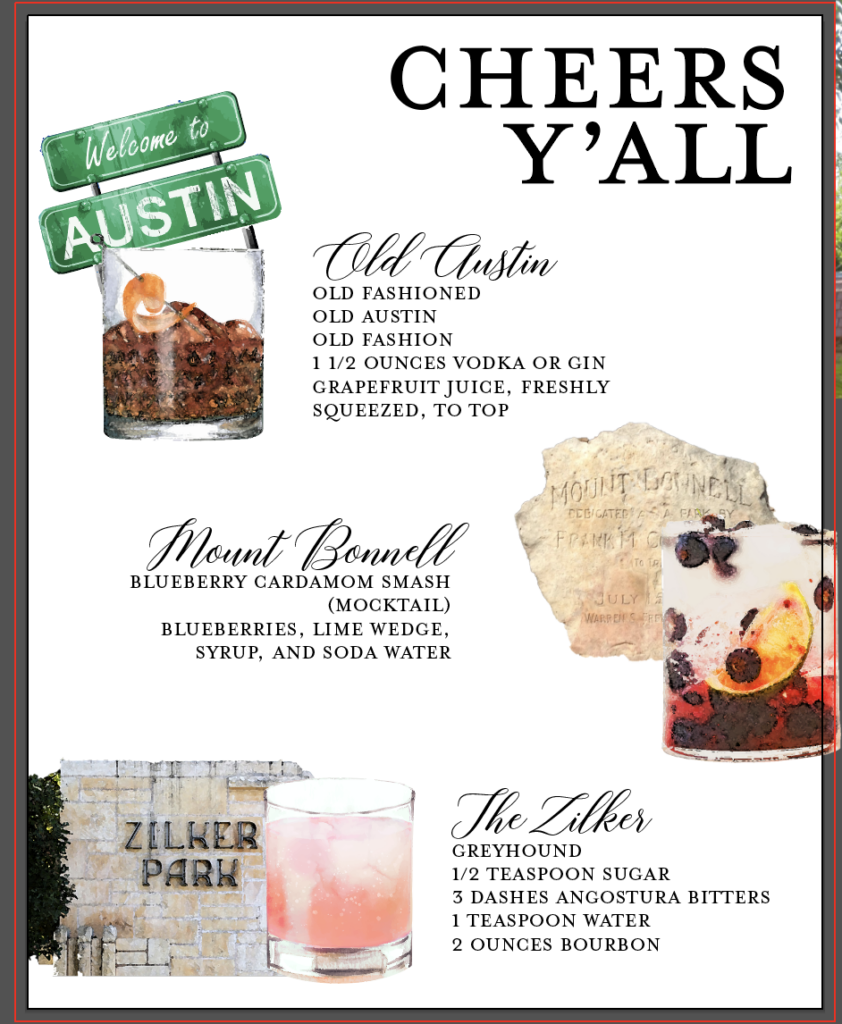 Here's one of my favorite mocktails. The ingredients are super simple but give a lot of flavor, and a perfect option for those hot days when you want something refreshing.
Blueberry Cardamom Smash:
*Recipe from 'Mocktails non alcoholic cocktails with taste and style' by Caroline Hwang
1fl oz (⅛ cup) cardamom simple syrup (you can find this on amazon)
Handful of blueberries, plus more for garnish
Soda water, to top
1 lime wedge
Muddle blueberries with a lime wedge in a rocks glass, add syrup and stir well.
Add ice and top with soda water. Garnish with remaining blueberries.